This Sunset is awesome ! Sunspots ! see www.HolisticRadioShow.com
(from:
http://spaceweather.com/
)
SUNSPOT SUNSET:
Despite its unstable magnetic field, big sunspot AR1785 has resisted exploding. Even so, it's putting on a good show. Pete Lawrence of Selsey UK photographed the active region as a dark-mark in the sunset on July 9th: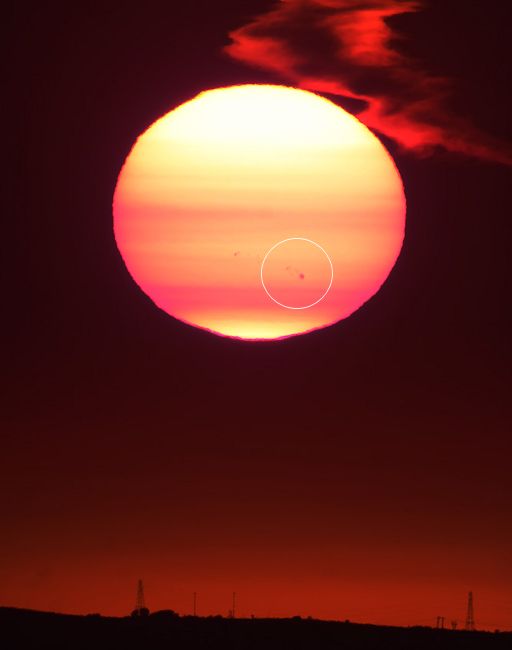 "Summer has arrived in the UK and there have been some fantastic sunsets," says Lawrence. "This one was a beauty with the current crop of sunspots in view."